Tips For Muslim Women For Managing The Schedule In An Appropriate Way
Fourteen hundred years ago Islam was the religion that acknowledged the existence of women as equal human beings and gave them respect and rights which they never experienced or enjoyed in earlier ages. Islam realized the fact that in order for the society to function properly, women have to play their crucial role, therefore, they ought to be given an equal standing with men.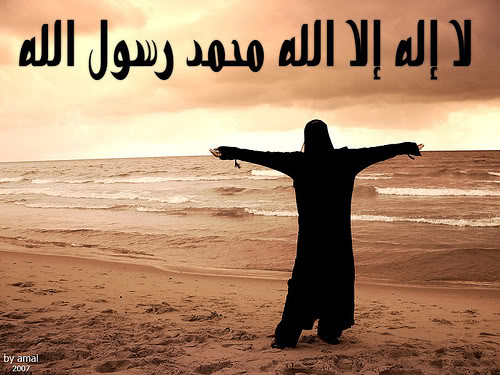 In the world of today it has become almost impossible for the society to survive without making women a productive and equally contributing part of its progress. Islam also permits women taking part in professional life and playing their productive role, however, when it comes to such a situation the life of a Muslim women gets tough and it becomes hard for her to manage things. The lines below discuss a few tips that can help a Muslim woman manage her schedule in a better way.
Plan Weekly:
For every woman there are lots of responsibilities. They have to manage their work, take care of their home, attend to the family members and so on. Therefore, women who are this busy require effective planning. When things are planned a week before it gives women the advantage of properly allocating their time and when they see that all the chores are done with, then they can easily see how they can manage time and increase the time they have to give their families. Therefore, instead of dealing with things as they happen or doing them randomly which causes loss of crucial time, women should opt for weekly planning and then execute all the chores and tasks in their plan.
Make Time For Prayers:
The five times a day prayers are obligatory upon every Muslim man and woman. No matter how hard the routine of a Muslim woman is, she needs to make time for prayers. In this regard, when designing a weekly plan, she must make sure that in the plan proper time is allocated to prayers. However, if she does not know how to offer prayers, then first it is time to learn it now. There are many Islamic learning applications that can help you in learning to offer prayer. One of such great application is Step by Step Salat. You can download it from the follow platforms:
Step by Step Salat for Android Users | Step by Step Salat for iPhone Users
Moreover, if anything goes other than plan, then she must know the times she can sneak out from the schedule and offer prayers. In this regard, using Smartphone applications that remind one of prayers can help a great deal. Therefore, no matter what a Muslim women should make time for prayers by squeezing them into the busy schedule.
Family On Priority:
In Islam a mother or a wife has a great responsibility pertaining to taking care of the family. In the role of a wife she has the responsibility of taking care of the husband whereas in the role of a mother the responsibility of upbringing and raising up of the children also rests upon the mother. Therefore, when a busy Muslim mother makes a plan, she needs to make sure that the needs of the family are put on priority and the rest of the tasks are to be scheduled and build up around that. She must keep the schedule of the children and husband in mind so that the responsibilities and obligations related to the family are managed first and the other things later.
Read The Lives of Great Muslim Women:
The Muslim history is full of great women who have performed different roles in different capacities and fulfilled them with excellence. If a Muslim woman of present finds it hard to manage things accordingly, then she needs to take a leaf from that book so that she knows the way those women performed their role by keeping all the things in balance. Therefore, finding a Muslim mentor women in history is a great help in finding the action plan to manage her life properly.
Conclusion:
In short, there is no denying the fact that Muslim women have a far greater responsibility on them compared to women from any other religion. In order to manage things properly, she needs to find a mentor, make weekly plans and put family needs on the priority whilst finding time for prayers.
Recomended Reading:
How Can Muslim Parents Raise Their Children In An Islamic Way